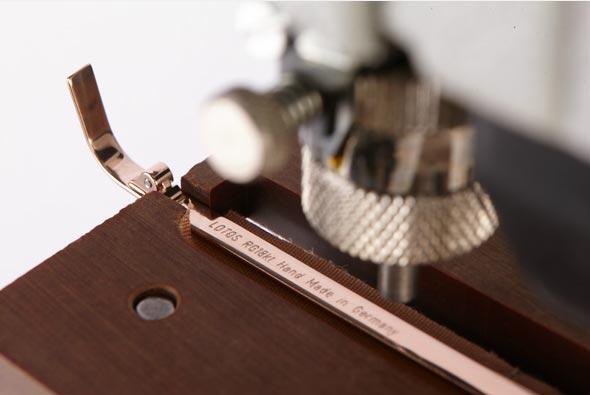 Your original solid gold frame of your LOTOS solid gold 18kt model is guaranteed against any material and manufacturing defects for a period of a lifetime. Under this guarantee, any part found by our technical service to be defective as a result of a manufacturing fault or a defect in material, will be replaced free of charge. In order to be valid, the guarantee card must accompany any request for repairs or replacement duly completed, dated and signed by any approved LOTOS dealer.
It is not possible to return your LOTOS solid gold 18kt spectacles for credit.
The guarantee does not cover:
damage resulting from accidents, mishandling or abusive use, such as violent handling or contact with water
unauthorized alteration, manipulation or repair as well as the consequences of normal wear and tear of the frame
improper execution of adjustment and alignment of the glasses and lenses
Only approved LOTOS GOLDBRILLEN GMBH is authorized to repair and render service to LOTOS LUNETTES model. Repairs by any other parties will invalidate this guarantee.
LOTOS Gold eyewear / AUTHENTICITY FEATURE
Since we were recognised by the World Luxury Association in the area of World's Top 100 Most Valuable Luxury Brands Official Release, we have also been suffering increasingly from the phenomenon of the "free-riders" and product piracy. Gold eyewear, which comes supposedly from our LOTOS workshop, are offered on the market as the registered brand of LOTOS-Production.
This mark can be found on the end of the right temple arm next to the hallmark. Our responsibility mark is consigned and registered with the German, Swiss and international precious metal control. In addition, our brand is internationally recorded and protected at the patent- and trade mark office. Only the LOTOS seal, as the registered responsibility mark, certifies the authenticity.